About
ECO Sanitation
ECO Sanitation is the new leader for all your sanitation needs in North Dakota.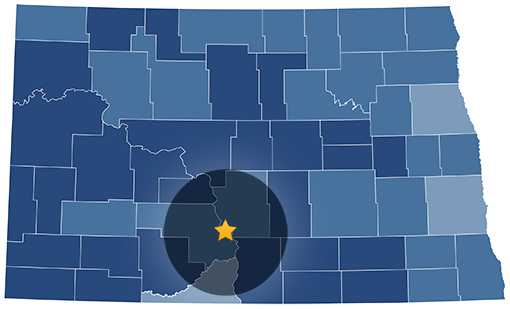 ECO Sanitation was started in the Bismarck, Mandan area in 2021 to fill the growing need for a local garbage collection and recycling service. ECO Sanitation services Bismarck, Mandan, Lincoln, Wilton, New Salem, Steele, Sterling the surrounding area. At ECO Sanitation we pride ourselves on providing exceptional customer service.
We offer garbage collection services on Saturday to make things more convenient for our customers. We understand the importance of keeping it local and as we continue to grow, we look forward to investing in our local communities.
Get Started Today
Contact ECO Sanitation to Get Started. We Make the Process Simple!
Open Hours
Mon-Fri: 8am - 6pm
Sat-Sun: 9am - 1pm
Office Location
3860 21st St SE Unit 101
Mandan ND 58554
Shop Location
1601 Channel Drive
Bismarck ND 58501